Sunday Evening Online Dream Group
Sunday evenings, February 2, 9, 16, 23
at 5:00 Pacific, 6:00 Mountain, 7:00 Central, 8:00 Eastern
This online dream group will take place on four Sunday evenings  at 5pm Pacific time, 6:00 pm Mountain, 7:00 pm Central, 8:00 pm Eastern. The group will meet for two hours using Zoom, which is easy to use.  As a member of the group, you will receive an email the day of the meeting with a link to click to join when it's time to begin. You'll see Azima and the other members of the group on your screen. The group will be limited to 8 participants. For more information about the process, click here → 
To register, send an email to  azima@zianet.com.  The cost for this series of four sessions is $100, payable via PayPal or by check via snail mail.  Details will be given when you register.
The Creative Play of Dreaming and Waking
A Workshop with Azima Lila Forest
Saturday and Sunday, January 11 – 12, 2020
at the Unitarian Universalist Congregation of Marin, San Rafael CA
Give yourself the gift of a weekend of work and play with dreams.  Energize your dreaming life, including more and better recall, deeper understanding of the gifts your dreams offer you, and enhancing your quality of life through your dreams. Join with other dreamers in diving into the dreams brought to the workshop.  Bring an old dream, a new dream, or no dream at all! Participation in this event will help you remember your dreams. It's creative, it's inspiring, and it's serious fun! Activities will include dream tarot, dream sharing, shamanic dream re-entry, dream theater, and awakening your creativity. We will gather on Saturday from 9 to 5 with a leisurely lunch break, and Sunday from 2 to 5.
$90 by advance registration, $100 at the door.
To register, send $90 to azima@zianet.com via PayPal.  Include a note with your name and "UU workshop."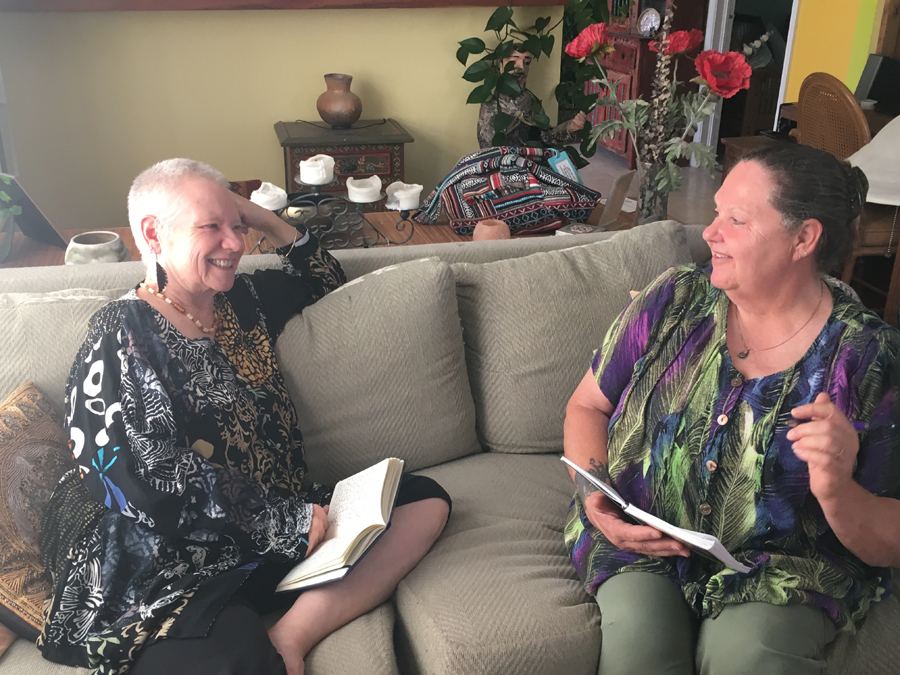 Sunday Afternoon Drop-In Dream Group in Silver City
Azima holds a regular drop-in dream group most Sunday afternoons at 3 pm in Silver City. Come and share dreams (even if you don't have one to bring this time) with other dreamers for a couple of hours.
$15 per group or $75 for six groups (need not be consecutive).
If you're in the area, come join in!  For more information and location, send an email to azima@zianet.com.
"Discover the serious fun you can have in working and playing with dreams in a group, whether it's face to face or via the Internet. We discover things about ourselves, help and support each other, get inspired and receive great insight, and oh yes, we laugh a lot!"