[siteorigin_widget class="thinkup_builder_headingtheme"][/siteorigin_widget]
Sunday Evening Online Dream Group
Sunday evenings, February 2, 9, 16, 23
at 5:00 Pacific, 6:00 Mountain, 7:00 Central, 8:00 Eastern
This online dream group will take place on four Sunday evenings  at 5pm Pacific time, 6:00 pm Mountain, 7:00 pm Central, 8:00 pm Eastern. The group will meet for two hours using Zoom, which is easy to use.  As a member of the group, you will receive an email the day of the meeting with a link to click to join when it's time to begin. You'll see Azima and the other members of the group on your screen. The group will be limited to 8 participants. For more information about the process, click here → 
To register, send an email to  azima@zianet.com.  The cost for this series of four sessions is $100, payable via PayPal or by check via snail mail.  Details will be given when you register.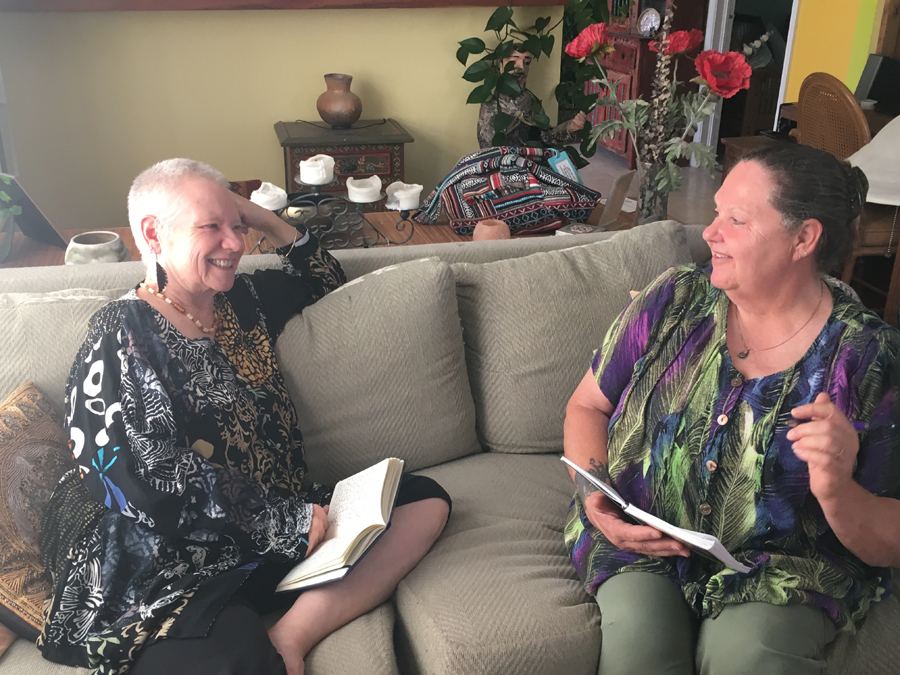 Sunday Afternoon Drop-In Dream Group in Silver City
Azima holds a regular drop-in dream group most Sunday afternoons at 3 pm in Silver City. Come and share dreams (even if you don't have one to bring this time) with other dreamers for a couple of hours.
$15 per group or $75 for six groups (need not be consecutive).
If you're in the area, come join in!  For more information and location, send an email to azima@zianet.com.
"Discover the serious fun you can have in working and playing with dreams in a group, whether it's face to face or via the Internet. We discover things about ourselves, help and support each other, get inspired and receive great insight, and oh yes, we laugh a lot!"